The Social Security Disability (SSD) benefits program is meant to help those that are disabled and cannot work. The program is a payroll tax-funded federal insurance program, managed by the SSA and designed to provide monthly benefits to those with a medical disability that restricts their ability to work. Not only must you be able to prove you are unable to work because of your disability, but you must also have worked long enough—and paid Social Security taxes during your employment. Because the rules for SSD are very specific, it is important to determine whether you qualify for SSD benefits. A Worcester social security disability attorney from Sharry & Monfette, LLP, can help you during the entire SSD process, from start to finish.
First, our highly experienced attorneys can determine whether you are eligible to file for SSD benefits. We will find out whether you have sufficient work credits, and whether your medical condition, injury, or illness meets the criteria for a disability. The mission of the Sharry & Monfette, LLP attorneys is to offer the best legal representation we can for those in Worcester and surrounding counties that are disabled, unable to work, and desperately need help. We understand the position you are in—and that it is through no fault of your own. In short, we are a serious, professional law firm that our SSD clients can count on. We will hear you, counsel you, protect you, advocate for you, and do everything in our power to achieve a positive decision on your behalf.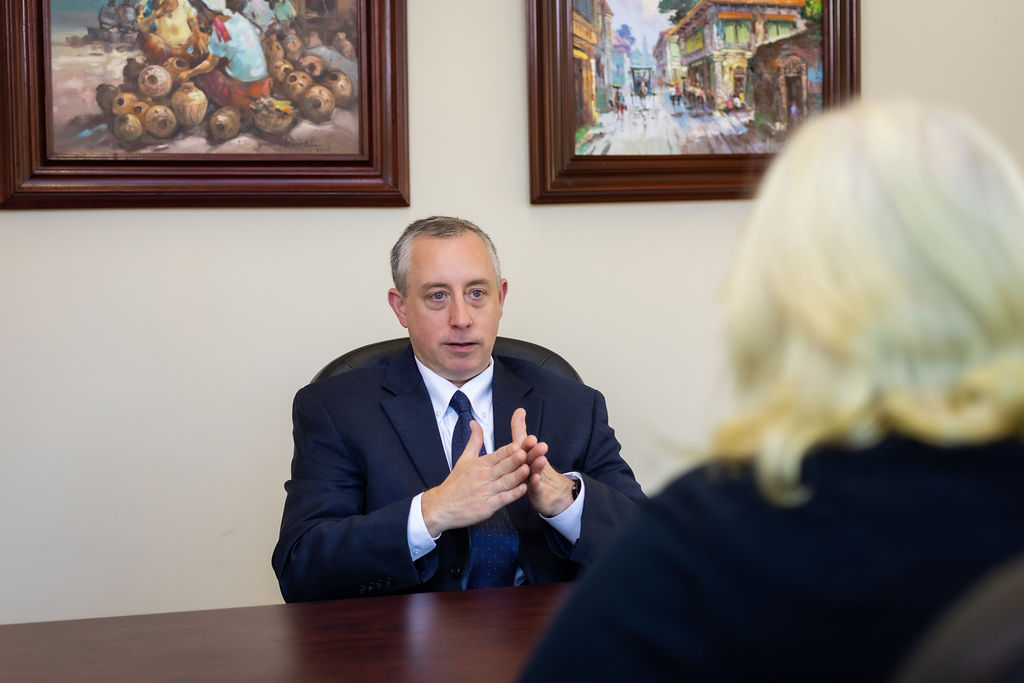 Eligibility for Social Security Disability
Perhaps the most important element of a Social Security Disability claim is your past work history. You must have paid into Social Security at the jobs you worked. This excludes any jobs that paid you "under the table," or any side jobs where you were paid cash but did not claim it on your taxes and pay SS taxes on the pay. Generally speaking, you will need 40 work "credits," with at least 20 of those occurring in the past ten years, to be able to file for SSD benefits (exceptions for age, noted below). You earn up to four work credits per year, or one per quarter worked.
As of 2021, you must earn at least $1,470 in covered earnings to equal one work credit. Prior to 1978, employers reported earnings every three months. After 1978, earnings were reported annually. Now you receive credits based on your total wages, regardless of when you did the actual work. Depending on your income, this means it could take you an entire year to earn four credits, or it could take only a few months.
The number of credits SSA requires also depends on the age at which you became disabled. As of 2021, if you were disabled between ages 21 and 24, you would only need 6 work credits. If your disability occurred between the ages of 24 and 30, you would need from 8-18 work credits and 2-4.5 years of work. If your disability occurred after the age of 31, you would need at least 20 work credits in the ten years prior to the date you became disabled.
If this sounds complex, it can be! It can be so beneficial to have a highly skilled SSD attorney by your side who can help you through the maze of SSD eligibility requirements. Our Sharry & Monfette SSD attorneys are here to assist you during this difficult time in your life. We truly care about you, your family, and your future.
Qualifying Conditions for Social Security Disability Benefits
If you have sufficient work credits, the next hurdle is to ensure your disability meets the requirements of the SSA. You cannot receive benefits if you have only a partial disability or expect to be disabled for less than a year. You must not be able to perform the work you did in the past and must not be able to perform other work the SSA believes you could adjust to. As an example, suppose you have worked as a construction framer your entire life. You hurt your back and are now unable to continue in your regular job.
If, however, you also have significant computer skills, or a business degree, the SSA might agree that while you cannot continue to be a framing carpenter, you can work at a desk job. If you have no other skills that translate to a comparable job, then you might qualify for SSD benefits. There is a list of "approved" disabling conditions, known as the Blue Book. Your condition must meet a condition listed in the Blue Book, or it must be significantly similar for you to qualify for SSD benefits.
Multiple sclerosis and any type of cancer have the highest rate of approval at the initial stage of your disability application. Respiratory disorders and joint diseases are the next disabling conditions most likely to garner approval. The back up your claim of a disability, you will be required to have an examination by your physician, his or her treatment notes, possibly an MRI and/or CAT scan, X-rays, mental health records (if applicable), and blood panel results.
This information must be recent and must include the time period from when you became disabled to the present. Your medical records must show your impairment is severe enough to stop you from performing your regular work-related duties. Determining whether your medical condition will qualify for SSD benefits can be confusing. If you have questions regarding whether your medical condition will qualify you for SSD benefits, an experienced Worcester social security disability attorney from our team can guide you through the process.
We can also help you obtain SSD benefits if you have a unique situation that may not necessarily fall under the sometimes extreme SSDI rules. Examples would be if you are blind, are the widow or widower of the worker, are a wounded warrior, or are the parent of a disabled child. The Sharry & Monfette, LLP Social Security Disability attorneys have a deep understanding of the position you are now in, as well as compassion and empathy for your situation. We work hard to help you get the financial assistance you need through the SSDI program.
Appealing a Social Security Disability Denial
If your initial application for SSD benefits is denied, it can be extremely disheartening. It is important not to give up! There are four avenues for appealing a Social Security Disability denial. First, you can send your application for reconsideration. Since it will go to the same agency that denied your initial application, the odds it will be approved at reconsideration are low—unless you have additional medical information that will further support your claim. If you are denied at the reconsideration stage, you can ask for an Administrative Law Judge hearing.
This is the stage where the highest number of applicants are approved, particularly those who are legally represented. While having a Worcester social security disability attorney is important at all stages of the process, it is imperative during the ALJ appeals stage, as well as during the final two levels of appeal. Your SSD attorney knows all the ins and outs of an ALJ hearing and will ensure you understand the process and that your application and supporting documents are all current and complete.
If you are not successful at the ALJ level, you can ask for a review by the Appeals Council. Approvals at this level are less common, but still possible. Finally, you can file a case with the Federal District Court within the SSA. At this level, having an attorney represent you is a requirement.  Attorney Chris Sharry takes on every SSD case with calm, rational dedication, extensive knowledge of the law, and dedication to the truth with a goal of achieving justice for their clients. The Sharry & Monfette, LLP attorneys are known for never cutting corners and for following the letter and spirit of the law.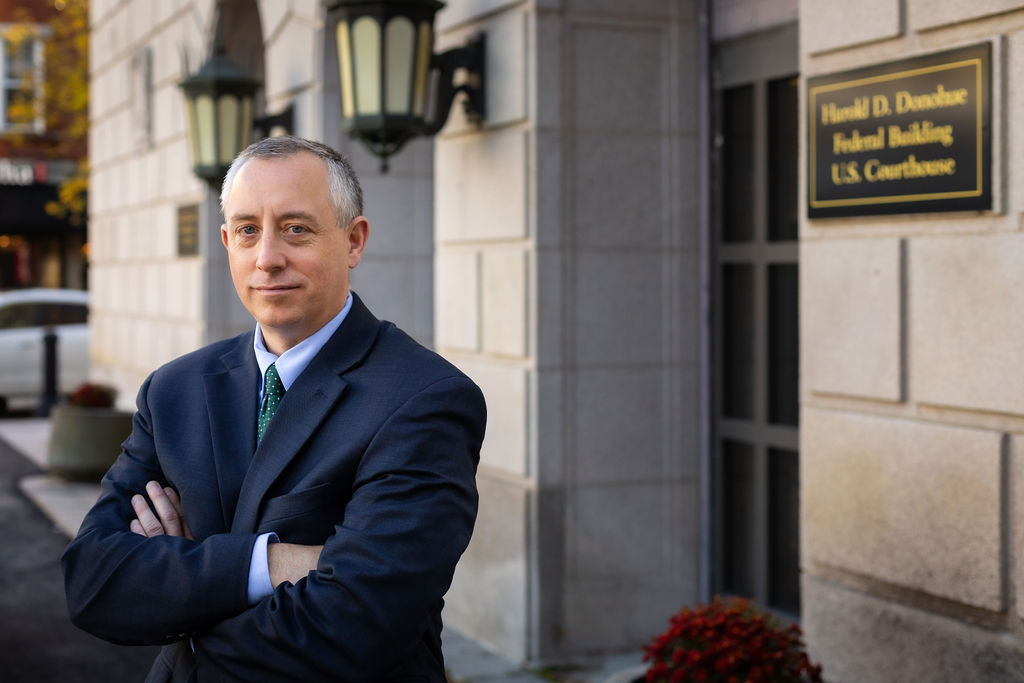 How Sharry & Monfette, LLP, Can Help
If you are looking for a Worcester social security disability attorney, in Worcester, the surrounding areas, or in the state of Massachusetts, look no further! While the greater Boston area is certainly a place steeped in tradition, it is also comprised of educated, driven, forward-thinking residents. We are a part of that tradition while embracing growth and change. We are protective of our clients, as well as compassionate, humble, family-oriented, and client-focused. If you want an exceptional client experience with outstanding results (and who doesn't?) Sharry & Monfette, LLP is the law firm for you. Every client, every day—we make a difference by delivering exceptional client experience and outstanding results. Contact Sharry & Monfette, LLP today.