If you've received a notice of denial in response to your Social Security Disability application, it can be easy to become discouraged. You are unable to work and make a living due to an injury, illness, or medical condition, yet your application for benefits has been denied. It is important not to give up when you receive a denial letter and to remember that only about 26-37 percent of initial applications for Social Security Disability benefits are approved. Luckily, you have the option of Social Security Disability Appeals. There are several levels of appeal available to those that are initially denied SSD benefits. While it is important to have an experienced SSD attorney from beginning to end, an attorney is crucial during the Social Security Disability appeals process.
The Sharry & Monfette SSD attorneys help people just like you who are struggling to obtain disability benefits. With compassion and unwavering commitment, we work hard to ensure every person we represent has an exceptional client experience. Obtaining SSD benefits can be a long, lonely road to take by yourself. While our results speak for themselves, we have empathy for your situation. We truly understand—and care—what you are going through right now, and how stressful the journey can be. At Sharry & Monfette, LLP, we can lower those stress levels significantly. We offer calm, uncompromising dedication to you, your family, and your future.
How Many Times Can You Appeal an Unfavorable Social Security Disability Decision?
There are four levels of appeal available following a denial of SSD benefits. The first level of appeal is known as "reconsideration." According to the SSA, about 85 percent or more of reconsiderations are denied. This is not particularly surprising, since your application is sent back to the same agency that denied the claim initially, however a medical professional or examiner will now review the application. Although some applications are approved at the reconsideration stage, in many ways it is more of a formality to get your hearing in front of a judge. It is imperative that your reconsideration request be filed within 60 days of your initial denial, but the quicker you file the request, the better.
The next level of appeal is a hearing before an Administrative Law Judge (ALJ). The ALJ is an attorney who works with the SSA to review denied claims. Any new medical evidence or details that may have been overlooked will be factored in during your hearing. The judge may ask you questions—it is highly recommended that you have an experienced SSD attorney with you during this appeal. The hearing in front of the ALJ has the highest chance of approval, with more than 60-63 percent of appeals being awarded SSD benefits. The only downside to the ALJ hearing is the amount of time it can take for your appeal to be heard. As with the reconsideration stage, you should request an ALJ hearing within 60 days of your reconsideration denial.
If your ALJ appeal is denied, the third level of appeal is a review by the Appeals Council, which is made up of a team of appeals judges and officers. Since the Appeals Council is only looking for technical errors or failure to consider certain important components of your application on the part of the ALJ, approvals at this level are less common, but still possible. The final level of appeal is the option to file a case with the Federal District Court, within the SSA. If you are at this level of appeal, having an attorney represent you will most likely be a requirement. Few claims reach this level of appeal, as it can be expensive and time-consuming, but if your case does reach this level of appeal, you have a fairly good chance of being approved for SSD benefits.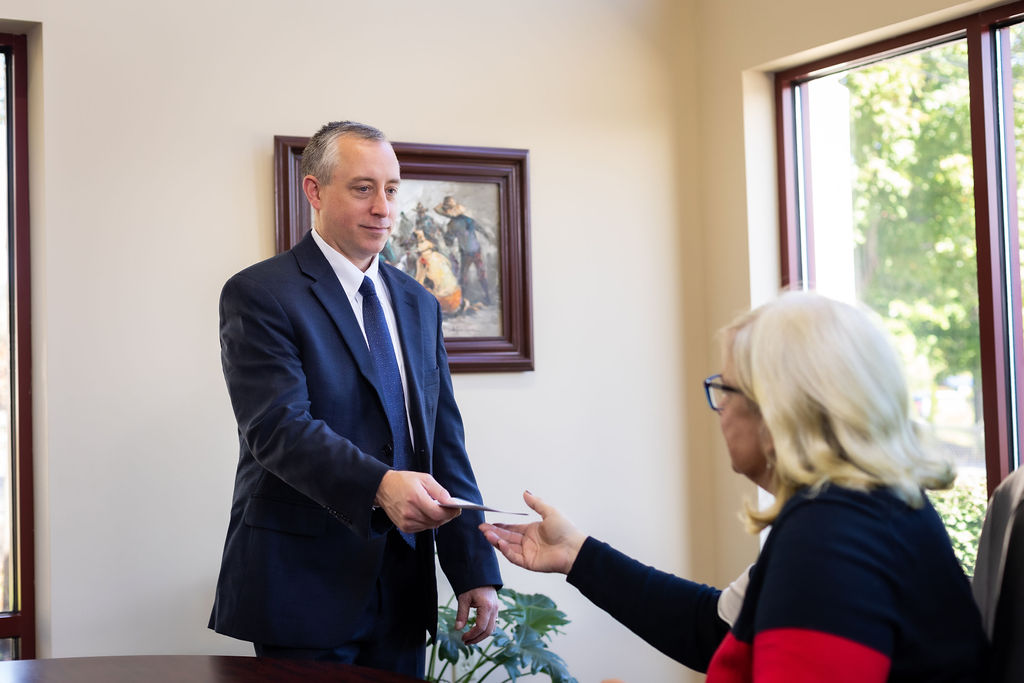 How Can You Be Successful in a Social Security Disability Appeal?
If your original SSD application is denied, you will move on to the Social Security Disability appeals process—often, a complex, confusing maze of information and deadlines. While you will need medical records that fully back up your disability during the Social Security Disability appeals process, perhaps the most important thing you can do to increase your chances of appeal success is to have a knowledgeable SSD attorney by your side.
If your claim was initially denied, there's a good chance your application was lacking the necessary information or medical records. An attorney can ensure your case is complete and has the very best chance of approval. In fact, disability applicants represented by an attorney were significantly more likely to be approved than those without legal representation.
Attorney Christopher Sharry is dedicated, determined, and driven when helping clients obtain the SSD benefits they need. Others in the legal profession take Sharry & Monfette, LLP attorneys seriously because they are assertive and straightforward in all dealings. While we are strong and willing to advocate for our clients at every turn, we don't find it necessary to "go for the jugular or fight 'til the death." We advocate for every client with empathy, experience, knowledge, and unwavering commitment.
How Long Does an Appeal Take?
Following your initial application denial, the sooner you send your application for reconsideration, the better, even though you have 60 days to do so. Once you submit your application for reconsideration, while the length of time will depend on how busy your local SSA office is, as well as your location, the average wait for a decision on your reconsideration is 3-6 months. If you are denied at the reconsideration stage, again, you have 60 days to request an ALJ appeal—your best shot at being awarded benefits.
Once you request an ALJ hearing, you can expect to wait from 12-18 months. If your SSD application is denied at the ALJ hearing, you can ask for an Appeals Council Review—a process that is expected to take up to a year. At the final stage of appeal, you can expect to wait several months for your Federal Court hearing. While it can be quite disappointing to hear how long it can take for the appeals process, having an experienced SSD attorney by your side can speed up the process and significantly increase your chances of approval.
How Can I Check the Status of My Appeal?
You can generally check the status of your appeal by calling Social Security's toll-free number (800-772-1213) or by going online. The representative who answers should have the current status of your appeal, although if it has been decided the representative will not tell you the decision. An even easier way to know what stage your appeal is in is to have your attorney keep you updated regularly on the status.
How a SSD Attorney from Sharry & Monfette LLP Can Help With Your Appeal
At Sharry & Monfette, LLP, we are personal, driven, trusted, highly regarded, and never provide a "cookie-cutter" approach for our clients. We offer highly compassionate, individualized personal attention to each and every client. Chris and his team are known for never cutting corners, for always following the letter and spirit of the law, and for doing what's right. The attorneys at Sharry & Monfette, LLP have a comprehensive understanding of the hardships their clients are enduring. As a professional and dedicated law firm handling SSD cases in the greater Worcester, MA area (and the entire state of MA) we understand that growth and change are the cornerstones of tradition. It can be extremely difficult to obtain SSD benefits on your own—don't wait, contact a Sharry & Monfette, LLP legal professional today!