Social Security Disability benefits are available to those with a disability when that disability leaves them unable to work (and they meet certain medical criteria).  Social Security Disability is a Federal program that will pay benefits to the disabled person as well as to certain family members. Unfortunately, applying for social security disability can be difficult—and can greatly benefit from having an experienced SSD attorney from Sharry & Monfette, LLP involved in the process.
Attorney Christopher Sharry brings his professional yet compassionate skills to the table for those who are disabled and need help. If you are disabled, consider the Worcester, MA law firm of Sharry & Monfette, LLP. Clients, other attorneys, and judges view the lawyers at Sharry & Monfette, LLP as honest, gifted, straightforward, caring, and respected.  We fight fair and smart, always putting our clients' best interests front and center.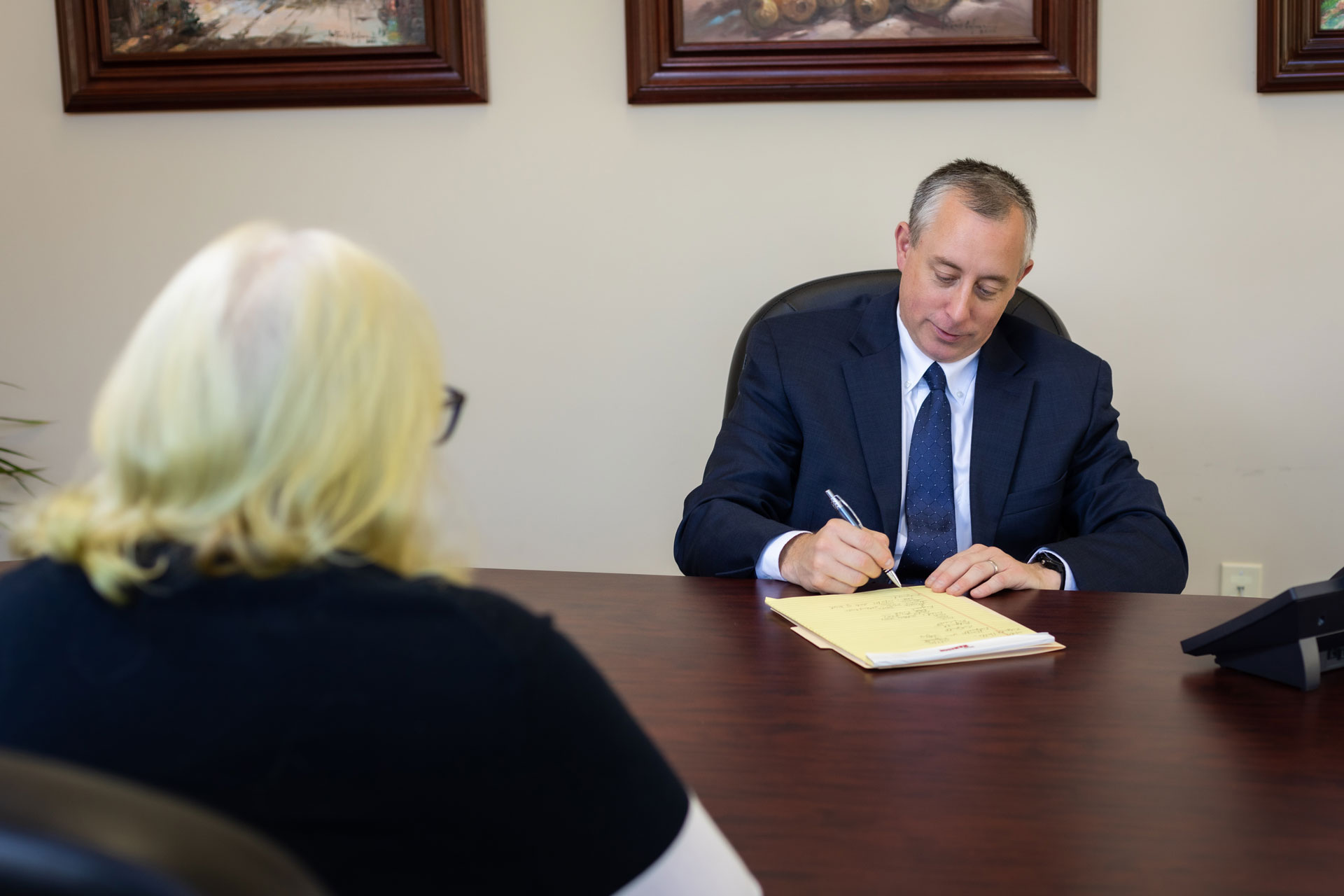 How to Apply for Social Security Disability?
Perhaps you are disabled and desperately need financial assistance but are unsure of how to apply for Social Security Disability. As a serious, professional law firm, not only will the SSD attorneys at Sharry & Montfette, LLP, protect and advocate for you and your family—we will work hard to achieve a successful decision on your behalf. While you can apply for Social Security Disability on your own, there are many areas where the smallest mistake can cause a delay in benefits or a denial of benefits.
You can contact your local Social Security office to set up an appointment to complete your application (Worcester, MA, 508-752-5001). A field representative will review your initial application to ensure all necessary information is provided, then your application will be sent to the state agency under the Massachusetts Rehabilitation Commission, the Disability Determination Services (DDS). If you are unable to go to the field office, you can apply for SSD benefits over the phone.
You can also apply for Social Security Disability benefits online. When you apply online you can apply from your home, avoiding trips to the Social Security office. The downside of doing it on your own is that you could potentially leave crucial information out, resulting in a denial of your claim. To be certain your claim is complete and correct, let a compassionate, knowledgeable attorney from Sharry & Monfette, LLP assist you, dealing with any necessary issues or appeals from start to finish.
What Forms Are Needed to Apply for Social Security Disability?
There are a number of forms necessary when applying for SSD benefits, whether you apply in person, over the phone, online, or in your attorney's office. These forms include:
SSA-16-BK is the "main" Social Security Disability form, consisting of 33 questions, mostly routine, such as your address, past employers, names of your spouse and children, and other information that will help the SSA determine whether you are entitled to SSD benefits. Two questions are of particular importance: The onset date of your disability and the details of your disability. The onset date of your disability will affect the level of backpay you are entitled to receive should your application be approved. If your disability began with a specific incident, like an accident, this can be an easy question to answer. If, however, your disability is the result of an illness that has gradually worsened over time, determining the onset date can be more difficult. The date of disability for a worsening illness is generally when your medical condition began making it difficult to do your job. Question 24 asks about the illness, injury, or condition that limits your ability to work. It is important that you answer this question thoroughly, while not exaggerating. In other words, if you simply say, "I can't work because of a bad back," you are much less likely to be approved than if you detail your degenerative disc disease, discussing in specifics how this disease prevents you from working.
SSA-3368-BK—The Adult Disability Report allows you to describe the nature of your disability (mental or physical), when your symptoms began, what treatments you have received, and where you received those treatments. You will also detail how your condition prevents you from working.
SSA-3369-BK—The Work History Report helps the SSA understand how your condition, illness, or injury affects your ability to do the work you are qualified to do.
SSA-827-BK—The Authorization to Disclose Information to the Social Security Administration gives the SSA the right to retrieve all pertinent medical and educational records that support or deny the validity of your claim.
Because these forms can be daunting to the average person remember one thing: The mission of Sharry & Monfette, LLP is to offer the best legal representation to any person in Worcester or surrounding counties involved in a Social Security Disability matter. We take the intimidation and worry from the process of filing for Social Security Disability benefits.
What Information is Necessary When Applying for Social Security Disability?
When applying for Social Security Disability benefits, you will be required to provide certain information, including:
Your Social Security Number
Proof of Your Age (Certified Birth Certificate)
The names, addresses, and phone numbers of each doctor, hospital, clinic, or caseworker that have cared for you during your illness, injury, or condition
The dates of each medical visit related to your application for disability benefits
Names and dosages of each medication you are currently taking related to your disability
Medical records that you have in your possession
Any pertinent lab or test results
A summary of your work history
A description of the type of work you do
Your most recent W-2 form (if self-employed, a copy of your most recent federal tax return)
Social Security numbers and proof of age for each family member who may qualify for
Proof of marriage and dates of prior marriages, if applicable
Even if you do not have all the necessary documents, do not delay filing for SSD benefits. The respected, dedicated lawyers at Sharry & Monfette, LLP can assist you in obtaining all the necessary information.
How Many Times Can a Person Apply for Social Security Disability?
There is no limit on the number of times a person can apply for Social Security Disability benefits, but it is important to consult with a knowledgeable SSD attorney before deciding to reapply. In some cases, an appeal is a much better course of action than re-applying. With skill and dedication, an attorney from Sharry & Monfette, LLP, will help you determine whether re-applying or filing an appeal is the best course of action. We have a deep understanding of the hardships you are currently enduring and will do everything in our power to assist you in getting the benefits you need and deserve.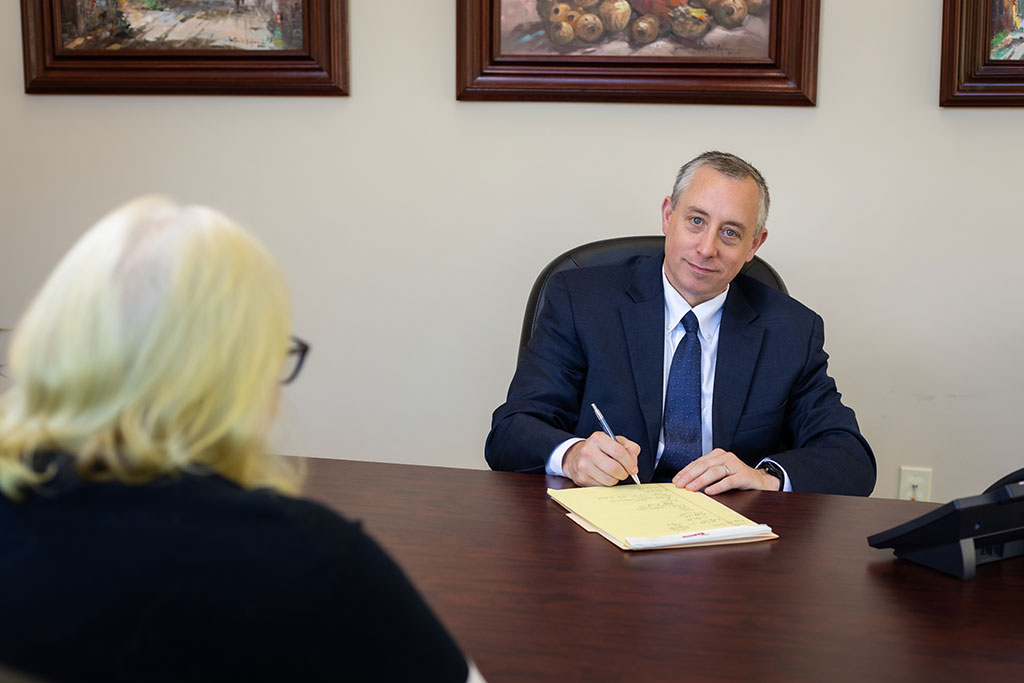 How Can an Attorney from Sharry & Monfette, LLP Help with Your Social Security Disability Application?
While Christopher Sharry will fight for your Social Security Disability benefits, they fight fair and smart, attacking every case with calm, rational dedication. Our extensive knowledge of the law helps achieve justice for each and every client. We believe in our clients and in our firm—we are a professional, dedicated, compassionate law firm handling SSD cases in the greater Worcester, MA area and across the state of MA. We are very protective of our clients, many of whom are from the greater Boston area. If you are struggling with how to applying for Social Security Disability, contact Sharry & Monfette, LLP today.
Related Links
Applying for Disability When You're Over 50
Qualifying for Disability Benefits Because of Mental Illnesses
Qualifying for Disability Benefits Because of Physical Impairments